Welcome to the Orphan Ride Home Page!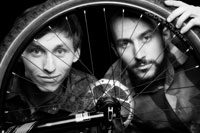 On 3 April, 2009, American brothers Andrew and Randall Leese embarked on a round-the-world bicycle trip to raise money for the relief of Indian orphans. The Brothers invite you to experience their ride vicariously via their trip blog, and encourage you to do your part—by making a donation to the Orphan Ride Cause!
To learn more about the sponsored orphanage, the route, and this pair of maniacal fellows check out the about page.
This is a "NO
OVERHEAD

" fundraiser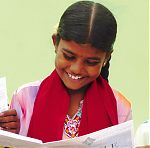 …meaning that every cent of the proceeds will benefit the Servi Domini Orphanage. Andrew and Randall are covering travel costs on their own coin. The two will make a stop at the orphanage en route and spend a month or more lending a hand. As they tour the impoverished lands the guys will also visit at least 10 other orphanages.
Subscribe to the Orphan Ride Mailer: